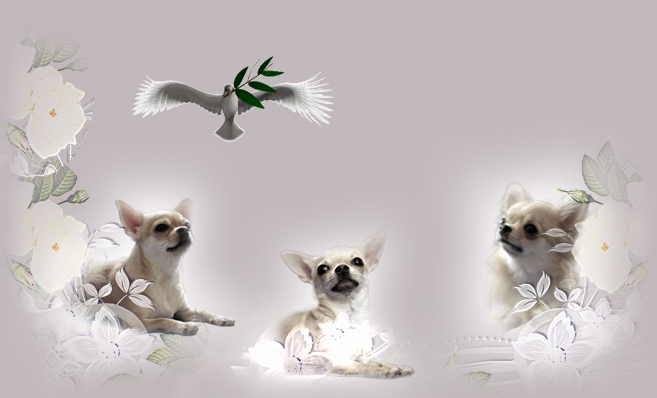 Copyright©Olga Emelina. Все права защищены.
1) Мальчик 1 - DIAMOND AMULET YOUR ROYAL HIGHNESS
(окрас крем)
owner: Maria Joao G L Pereira Sarabando (Valbom, Portugal)
3) Мальчик 3 - DIAMOND AMULET YUDZIN
(окрас крем)
owner: Алесандр К. (г. Нижний Новгород)
2) Мальчик 2 - DIAMOND AMULET JULIUS CAESAR
(окрас черно-подпалый)
owner: Зокина Ирина (г. Ярославль)
4) Мальчик 4 - DIAMOND AMULET EURYTHMICS
(окрас крем)
owner: Мурзич Юлия (г. Нижний Новгород)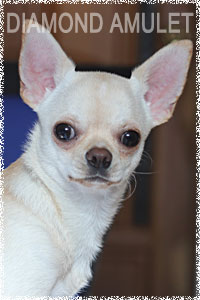 MISTY MEADOW'S APPLAUSE (SLY- СЛАЙ)
born: 29.08.2013

weight: 2700 g.
teeth: 6/6
color: cream крем
sir: MISTY MEADOW'S STORMIN'NORMAN (ITA)
dam: MISTY MEADOW'S ANNIKA SETTERGREN (ITA)
breeder: kennel MISTY MEADOW'S (Tuula Lehtinen-Cochetti)

owner: kennel Diamond Amulet (O. Emelina)


title:
YOUNG CHAMPION OF RUSSIA, CHAMPION OF OF RUSSIA, 4 x Best puppy, BIS PUPPY, 4xJCAC, 3 x CAC, 3 x BOS, 3 x Best Junior,1 x BOB, 7xCW, BIG-3.

10 мая 2015 года родился помет (DIAMOND AMULET Yu…) 4 мальчика и 2 девочки
10.05.2015 was born puppies (4 males and 2 females)
5) Девочка 1 - DIAMOND AMULET YURMALA
(окрас крем)
owner: Соколов Александр (г. Ярославль)
DIAMOND AMULET KISS ME NOW (КИСА)
sex: female
born: 25.10.2013
weight: 2600 g.
teeth: 6/6
color: black and tan черно-подпалый
sir: JWW'13 CHIDELIA DJ TIESTO (NOR-EST)
dam: BENITA'S SANS FACON CARMEN (LV-RUS)
breeder: kennel Diamond Amulet (O. Emelina)
owner: kennel Diamond Amulet (O. Emelina)
title: RJCAC
6) Девочка 2 - DIAMOND AMULET YUNONA
(окрас крем)
owner: Романова Ирина (г. Чебоксары)